Interpreting and simultaneous interpreting equipment
Over 2,500 days of interpreting every year
Over 30 years of experience in the industry
We strive to
Provide you with seamless interpreting services so that you can put your business first
Since 1981, we have provided interpreting solutions in all languages for all kinds of meetings and conferences throughout the world.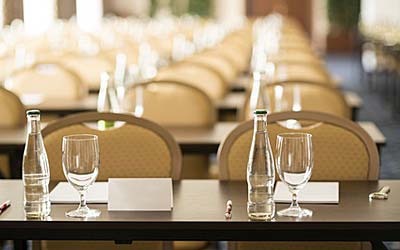 Browse our customer references..
CG provides you with:
A single point of contact
A team of professional, CG-accredited interpreters
Proven expertise
A tailor-made service
Guaranteed confidentiality
Interpreting services in France and throughout the world in all languages
Contact our Interpreting Manager, who will help you to get the most out of your event or meeting.
Let CG take care of the interpreting so that you can concentrate on your message.
Outstanding quality – our sole objective:  Translation – Interpreting – Transcription 
CG has been offering top quality translation and interpreting services since it was first set up in Versailles in 1981. 
Whilst employing cutting edge technology for all the services it offers, CG operates on a human scale, fostering a customer-oriented culture, which means our team listens to customers and oversees the translation work.
Working closely with major institutions, French industry, the world of sport and the intellectual elite, CG prides itself on its capacity to build successful working relationships with its customers and partners (translators, interpreters and summary writers), which CG believes is the cornerstone of its high quality service.
CG Traduction & Interprétation has been pursuing the same goal since 1981: to provide its customers with top-quality services and excellent value for money. CG boasts many references in all sectors: Aeronautics, Aerospace, Food and Drink, Car Manufacturers, Luxury Brands, Sports and many more.  Browse our customer references..
First time with CG? We offer a 10% discount on your first order. Make the most of this offer now by getting a >free interpreting quote.
---
---