CG Traduction & Interprétations three core businesses: Translation – Interpreting – Transcription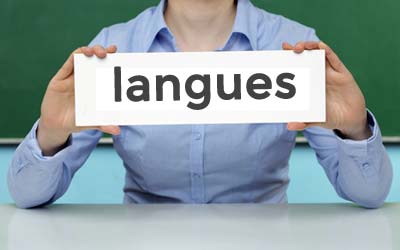 Ensure quality translation, choose CG
Give the translations of your documents the professional quality they deserve, be they legal, financial, corporate or technical.
Ensure quality interpreting, choose CG
Avoid running the risk of being misunderstood! Request the services of one of our professional interpreters. Our interpreters are your ambassadors.
Ensure quality transcription, choose CG 
Transcription and summary writing for conferences and meetings: a high-quality service within a time frame to meet your needs.
Our areas of expertise:
Translation:
Car and Part Manufacturers: brochures, calls for tender, contracts, technical documentation, press releases, HR documents, etc.
Energy (oil, nuclear, electricity) and Sustainable Development: websites, regulatory information, brochures, technical documentation, legal documents, annual reports, etc.
Aeronautics, Aerospace, Defence: maintenance manuals, technical documentation, press releases, corporate brochures, etc.
Telecommunications and IT: user manuals, information sheets, calls for tender, etc.
Legal and Financial: court orders, laws and regulations, publications, lawyers' files, institutional brochures, financial statements, press releases, conference proceedings, etc.
Town planning and Architecture: technical and corporate documents, etc.
Gastronomy, Advertising and Culture: publications, recipes, menus, slogans, advertising campaigns, corporate publishing, art books, exhibition catalogues, museum guides, etc.
Luxury brands, Fashion and Cosmetics: product sheets, press releases, brochures, etc.
Institutions: Town and City Halls, French Departmental Councils, Regional Councils, Ministries, etc.
Sport and Medicine: websites, contracts, press releases, MAs, tests, patient information leaflets, etc.
Interpreting:
Institutions: French Presidency of the European Union, Ministries, Regional Councils, Town and City Halls, French Departmental Councils, Heads of State, etc.
Sports and Media: Sports Associations, events broadcast on television channels, interviews, etc.
Industry: conventions, European Works Councils, factory tours, incentives, speeches, launches, etc.
Legal and Financial: symposiums and conferences, international training, trials, hearings, listings, etc.
Medicine: medical conferences, scientific symposiums, etc.
Gastronomy and French cuisine: cookery schools, etc.
Fashion and Luxury brands: product presentations, catwalk shows, press days, etc.
Transcription :
Summary writing for corporate conventions
Summary writing for corporate universities
Medical conference proceedings and abstracts
Summary writing for speeches
Transcriptions for Board of Director meetings
Transcriptions for local council meetings
Meeting transcriptions