Do you need to have meeting minutes drawn up?
CG can offer you several solutions.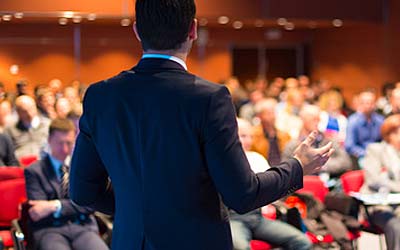 Our Transcription Manager will help you choose the right solution for you.
CG will provide you with a writer who will record the meeting on site, ensuring they get all of the speakers' names and be present at the meeting to get to grips with the topics discussed.
Meeting minutes will then be drawn up in the format of your choosing. 
There are different types of transcription to choose from:
Verbatim transcription
Verbatim transcription involves retaining everything that is said, word for word, including hesitations and repetitions.
This type of transcription is often required in situations where knowing exactly what was said is of vital importance: minutes, statements, etc.
Length: between 15 and 20 pages per hour of recording.
Intelligent verbatim transcription
Intelligent verbatim transcription involves removing the aspects of spoken language which are unacceptable in written language.
This type of transcription produces a written document which is as close as possible to the original speech.
Length: between 12 and 15 pages per hour of recording.
Revised transcription
Revised transcription involves taking the spoken language and improving and rewording it into a written style by removing the syntactical errors, hesitations and needless repetitions.
However, the original speech is faithfully reconstructed.
This type of transcription is perfect in instances which require a revised, but well written document: public institution sessions, Board of Directors' meetings, etc.
Length: between 10 and 12 pages per hour of recording..
All of these different types of transcription are offered in French and English and in any other language on request.
The CG team can even organise the translation of meeting minutes in all languages.
---
  Contact our Transcription Manager
---
See also: