Why is it important to use stenographers and veyboard-typers?
What is a stenographer?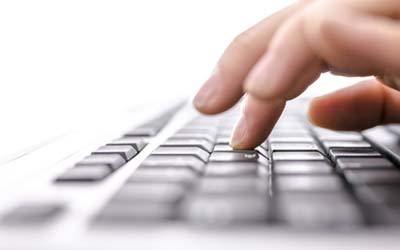 Stenographers transcribe on site using a series of phonetic symbols.
Computer-assisted transcription software helps record the text generated. It must then be proofread and corrected.
In instances requiring a final product to be delivered at the end of the session, stenographers are assisted by colleagues who carry out corrections in real time.
This technique is used to draft real-time press releases for some sports events, for instance.
Stenography can also be used for drafting meeting minutes from a recording.
What is a veyboard-typer?
Veyboard-typers use a syllabic system, instead of a phonetic one, which allows for a text to be transcribed in accurate French on a screen.
Veyboard-typing allows for the speech to be written whilst being spoken. It is used for subtitling live debates/discussions.
It is of great use to audiences with hearing-impaired people or in instances when the translation needs to appear on a screen in real time.
---
  A transcription project? Contact our Transcription Manager
---
See also: