Translation revision
All translations delivered by CG are proofread by a second person and corrected, where necessary, in agreement with the translator.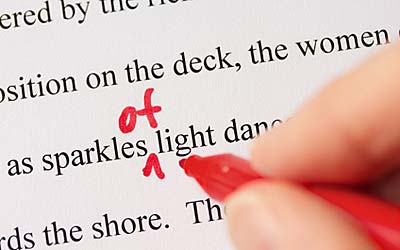 We are also able to revise existing translations, with or without the source text.
It is worth noting, however, that only grammatical or linguistic errors, and perhaps even nonsensical content can be addressed when carrying out
unilingual proofreads (i.e. texts without source documents), since mistranslations are difficult to detect.
Our specialist translators will, however, be able to pick up on certain technical inconsistencies.
---
  Contact Rozenn, our translation quality Manager
---