Interpreting quality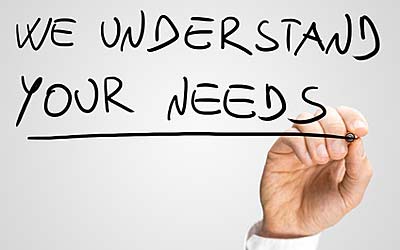 Simultaneous interpreting
When considering this point, it is worth noting that the quality of simultaneous interpreting depends entirely on the correct functioning of the equipment and professionalism of the technical team.
How can interpreting quality be gauged?
Before the assignment, it is important to have:
excellent interpreters with qualifications from an interpreting school
interpreters who only interpret in their active languages
interpreters who have fully prepared for the assignment: doing research and studying the documentation provided by the customer, drawing up glossaries, dividing up the work with the other colleague
reliable equipment as well as an experienced and professional technical team
During the assignment:
interpreters should display a high level of customer service
interpreters should be punctual and arrive at least 30 minutes before the assignment is due to start
interpreters never work alone in excess of one hour (the high levels of concentration required means another interpreter is needed)
interpreters can meet with speakers beforehand if necessary
interpreters should be able to concentrate in quiet in a booth, with a view of the room and speakers
interpreters should also be able to take regular breaks to refocus their ability to concentrate
interpreters should have professional on-site supervision so that any issues can be resolved by a third party (CG ensures this role for each and every assignment)
After the assignment:
glossaries are finalised
knowledge is consolidated
a debriefing session ensures the continuous improvement of the service provided
Consecutive interpreting
Consecutive interpreting does not require any equipment. The quality of the service falls entirely on the interpreter's expertise. Interpreters must:
Be fully acquainted with the subject and have prepared meticulously
Preferably interpret into their mother tongue
Have an exceptional memory and summary capabilities
Be a gifted speaker
Present themselves well
Consecutive interpreters therefore provide an all-round service which is the most challenging for interpreting professionals.
Liaison interpreting
Customers often think liaison interpreting is a lesser form of interpreting. This is wrong!
The interpreters called on for this kind of assignment are translators/interpreters who provide a different service to conference interpreters.
Liaison interpreters are on hand. They interpret as part of informal, non-strategic meetings.
They work with the languages they use for translation
They work in their area of expertise
They know how to make the connection between the various parties
They work without equipment
They are committed to their customers
But:
They do not possess the technical prowess of professional interpreters
They do not possess the experience of high-level meetings
They are not able to deliver as quickly and accurately as conference interpreters
However:
They are able to invoice half-days as they also work as translators
Regular breaks are a good idea to ensure quality
Find out about our services and get more information about interpreting at CG.
---
  Request a free Interpreting quote
---
See also: