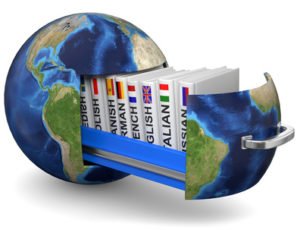 For major events, conference organisers rely on simultaneous interpreting for a smooth flow of conversation between participants speaking different languages. But, why exactly do they opt for simultaneous interpreting?
Time management is key: With simultaneous interpreting services, there is no less than a few second delay in the communication of the information from one language to another. To render the same message, consecutive interpreters take five times as long as simultaneous interpreters! Simultaneous interpreting lets you manage time effectively, without losing any of the message.
An attentive & focused audience, no matter what:
Imagine, if you will, having to read a book and stopping every five minutes to understand… If the subject of your event requires participants' complete attention and you are not using simultaneous interpreting, you are effectively putting yourself at risk. Simultaneous interpreting avoids participants having to wait, allowing them to keep their cool and not lose interest in the event.
An absolute must if you are organising a major event
Simultaneous interpreting underpins any major international event since keeping the attention of hundreds of participants from different cultures is key. Simultaneous interpreting is what will make your conference a success since interpreters are not only linguists, but cultural go-betweens too. It is worth noting that real-time interpreting is not a mere task involving several languages, content and cultures, it also requires the use of interpreting equipment to serve the message. It is very important to choose the right equipment for your conference.
CG Interprétation will make sure you work with the right interpreters and equipment. It is important to seek professional advice to ensure the best quality for your interpreting assignment and the best value for your budget.