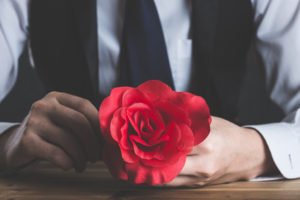 Ever since the economic downturn in 2008, everything, or just about everything, is negotiated.
Sometimes, internal customers try to negotiate the prices agreed by the Group's buyer.
One reply could be: "Which part of the service would you like to dispense with?"»
This is how private customers make online purchases: once the need has been identified, they visit several websites to find the best price. Whereas private customers can find cut-price luxury handbags on Gumtree, for example, the same cannot be said for translation…
If writing quality, accuracy and the reliability of the translated text are not important, why not use Google Translate? Its price and turnaround time are unbeatable: free and immediate.
The cost of a professional translation is justified.
Did you know:
that a professional, qualified translator undergoes at least five years of studies?
…like an architect
that they can only translate between 2,000 and 2,500 words a day?
…i.e. 10 standard pages
that they have in-depth knowledge in their specialist subject area?
…in legal affairs, for instance
that their work must be proofread by a more experienced linguist?
…if the translation is of good quality, then they can proofread 6 pages an hour
that they often have to validate terminology using specific research?
…to be consistent with the customer's
Identifying and investing in the right service provider has many advantages:
the service provider will work better because they will feel respected
the translation will be reliable and fulfil its purpose:
to persuade in order to win a contract,
guarding against any problems within the framework of an agreement,
bolstering an image in printed material,
saving time and money while being understood properly
…
Time and money are saved by translating well straight away
Of course, we should not ignore that the automation of the translation process, and particularly the creation of translation memories, optimises translation turnaround times and cost.
Be that as it may, machines only do as they are told: they repeat errors, and they are unable to nuance style and adapt to the intended target.
It is important to remember that a translation must:
Facilitate use
Inspire use
Encourage purchases
Be easy to read
Encourage teamwork
…
And why not? Seduce…
At CG, we are always on hand to increase your powers of seduction.